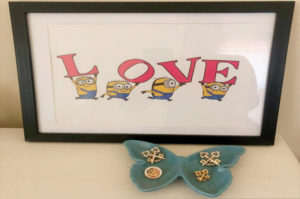 Show Your Les Clefs d'Or
Pride

to Your Colleagues, Your Hotels, and the World!

Changes are many with the coronavirus, but one thing it can't change is the incredible pride we have as hotel concierges, and the love we have for our guests, our hotels and all our friends and colleagues around the world. As we continue to turn to social media as a way to connect with each other, we have a great idea to show ourselves and the world where our hearts and dreams still are. Here's all you have to do: 

 

Take a picture of your keys, in any setting, with any background, and post to your Instagram, Facebook, LinkedIn or Twitter account. Feel free to be creative! Then, tell us what you love most about your job as a concierge, or let us know what you miss most, or just offer a few words of encouragement for your fellow LCD members. Be sure to use a few hashtags; #YourHotel, #postyourlcdpride, #lcdstrong, #anythingispossible, #lcdconcierge.

 

If we do this right, our Les Clefs d'Or pride will sweep across the world, and let our hotels, our friends and ourselves know that we're eager to get back to providing world-class service and attention to our wonderful guests!